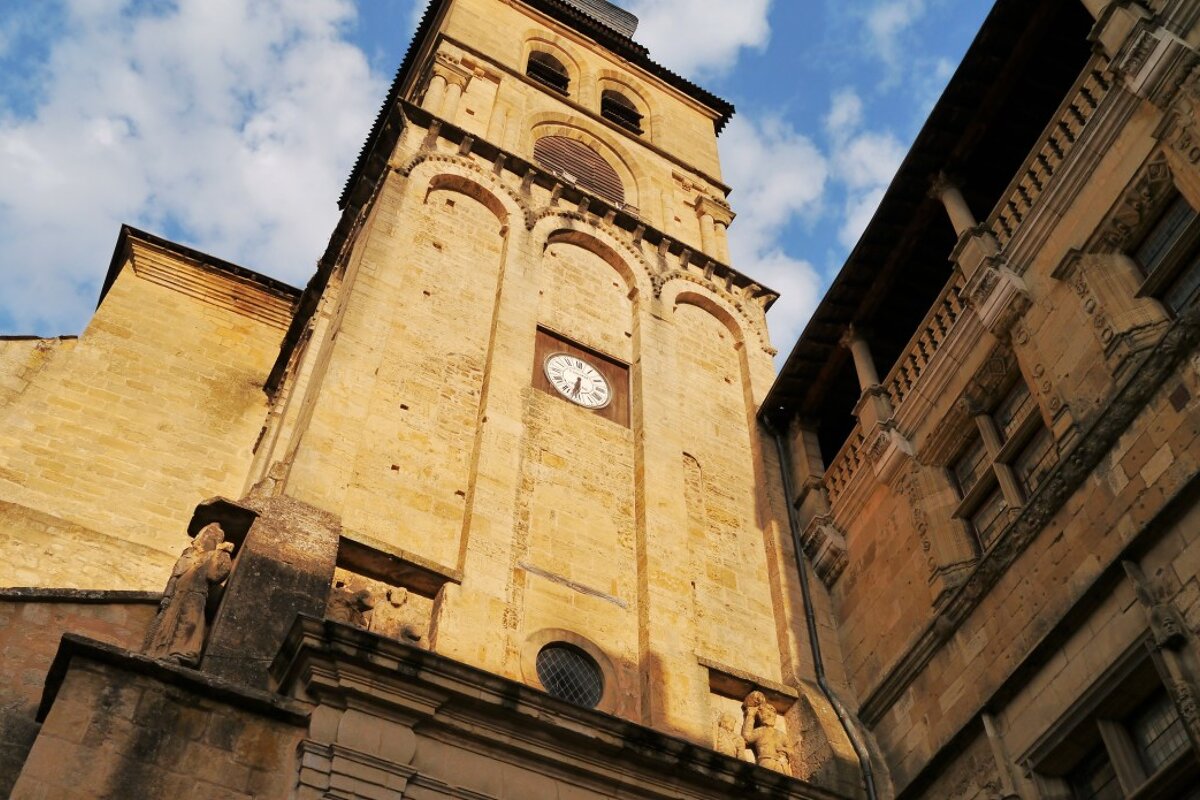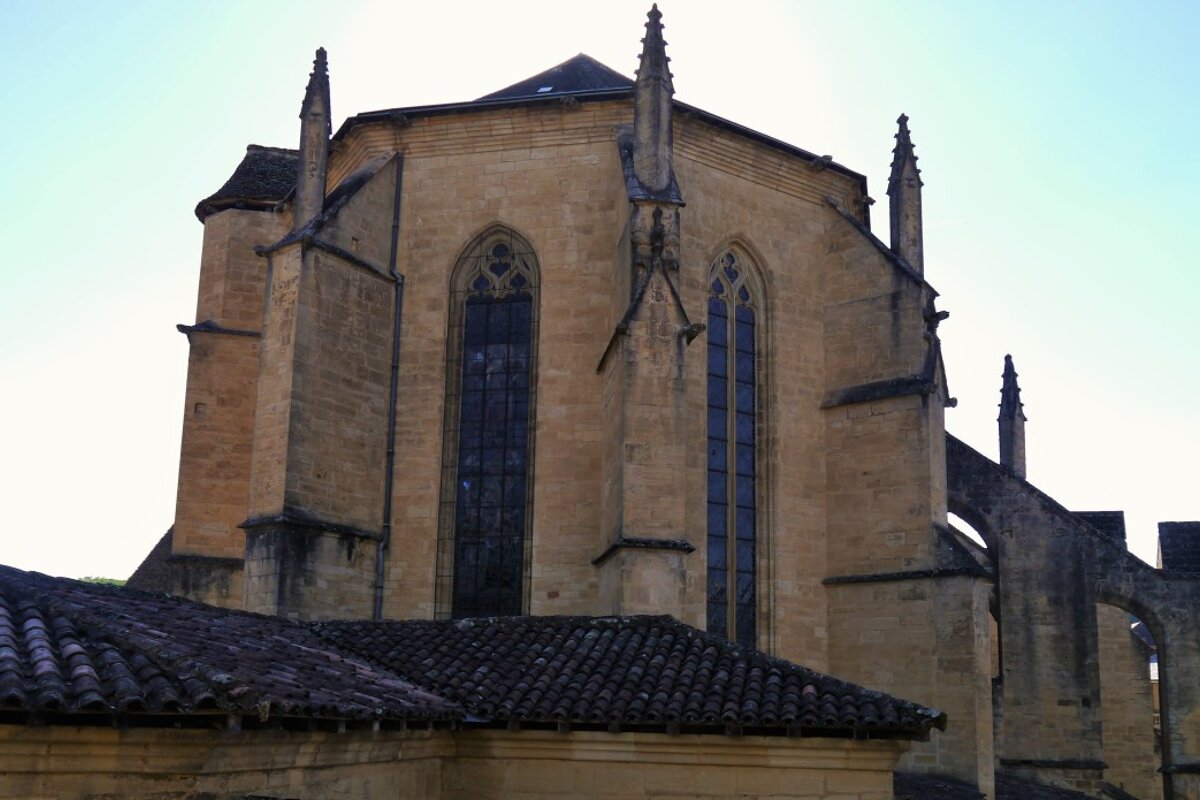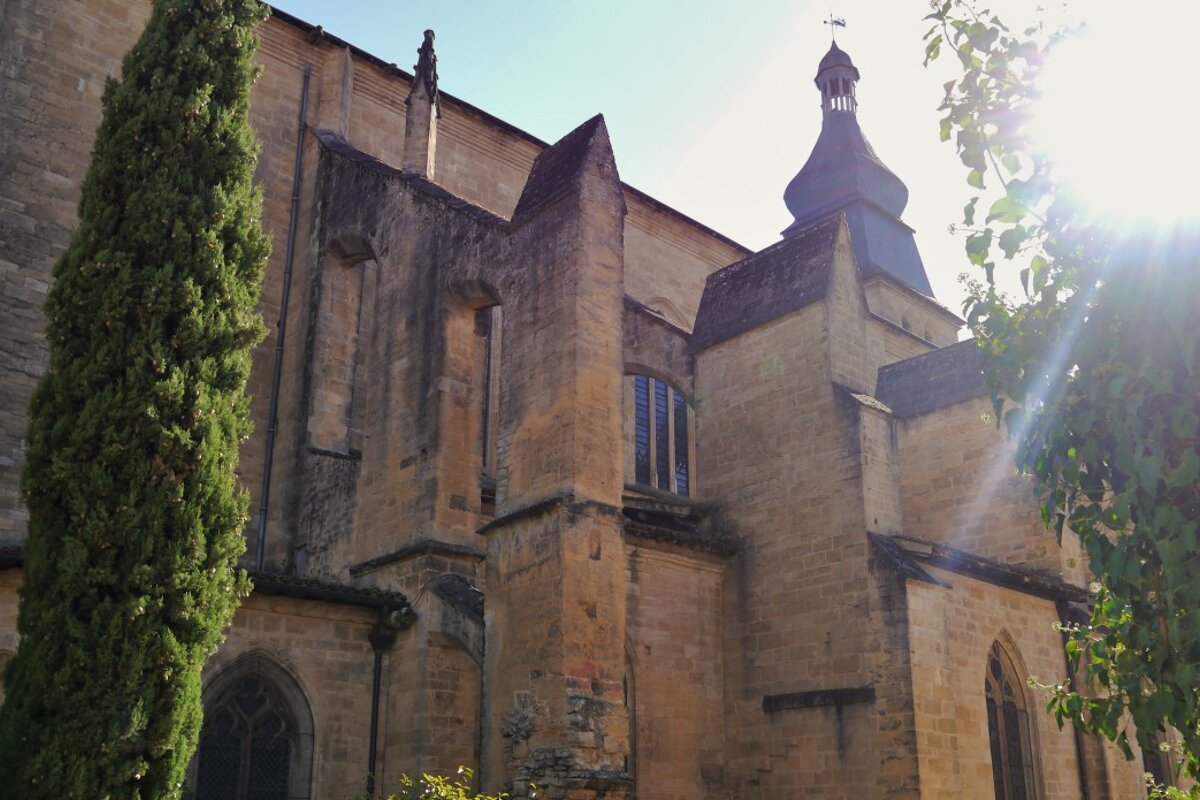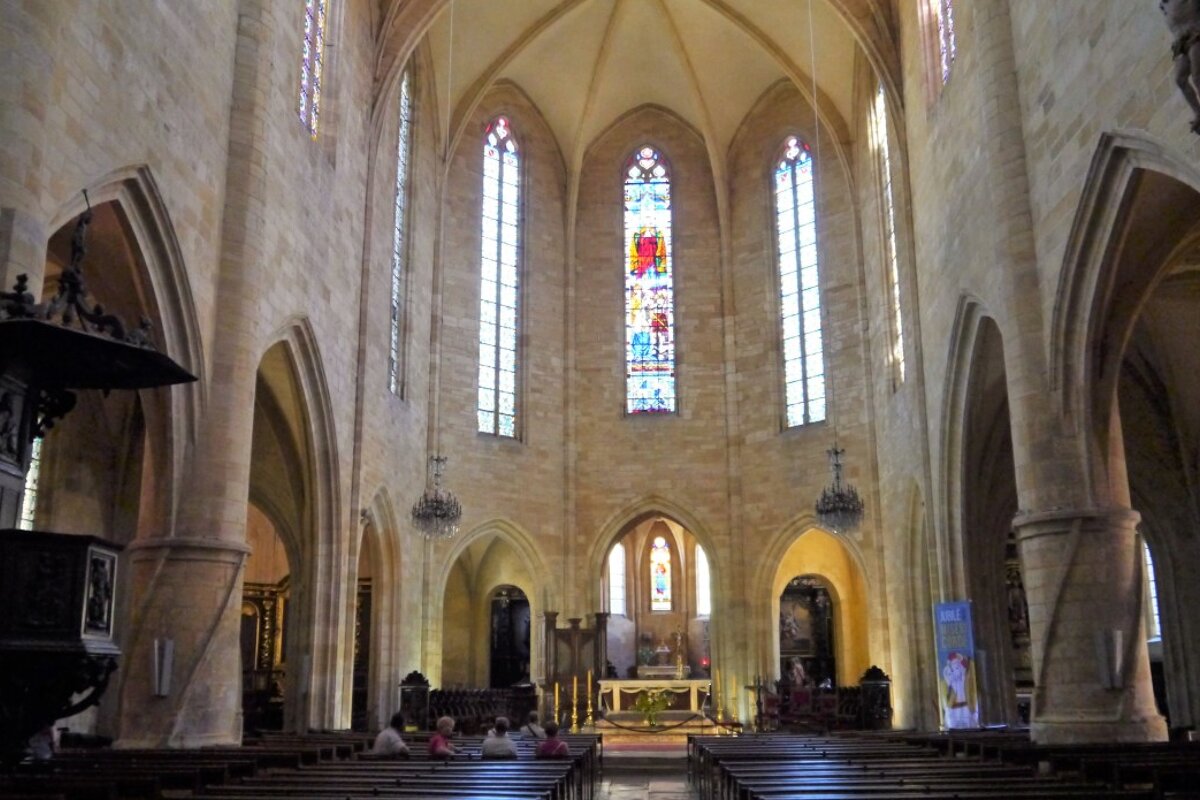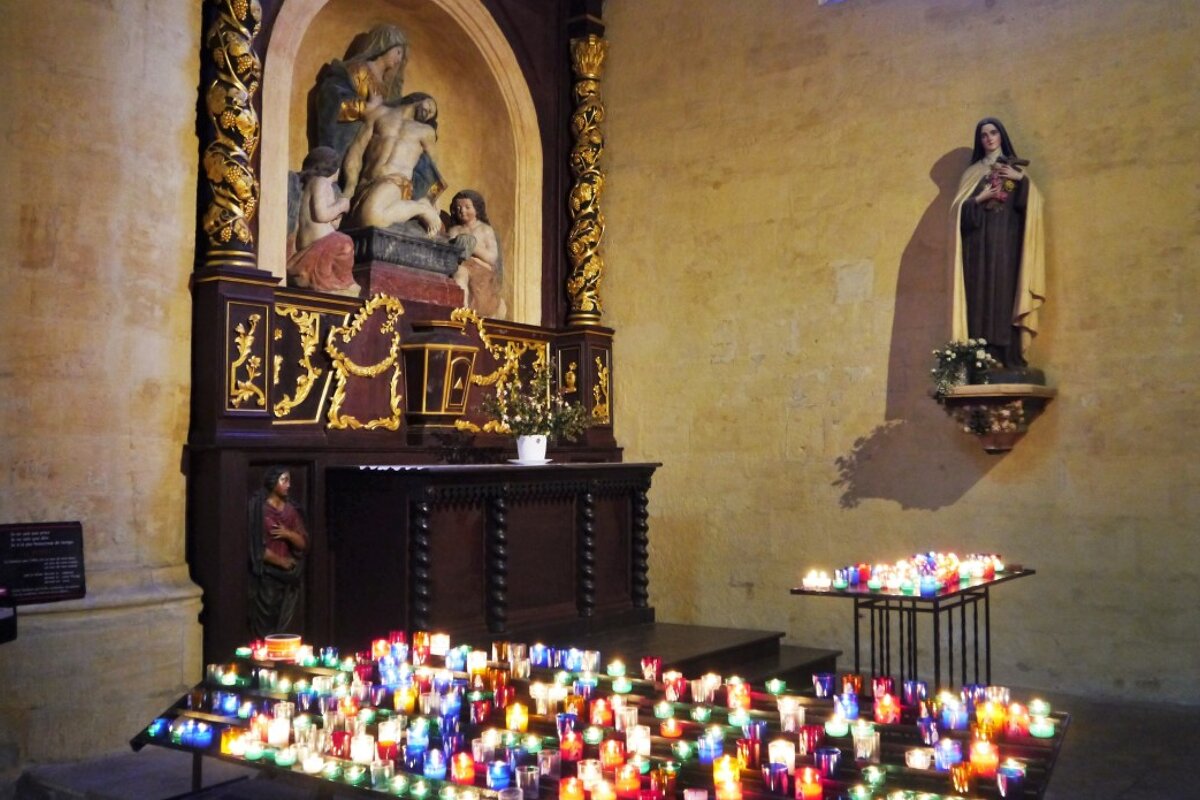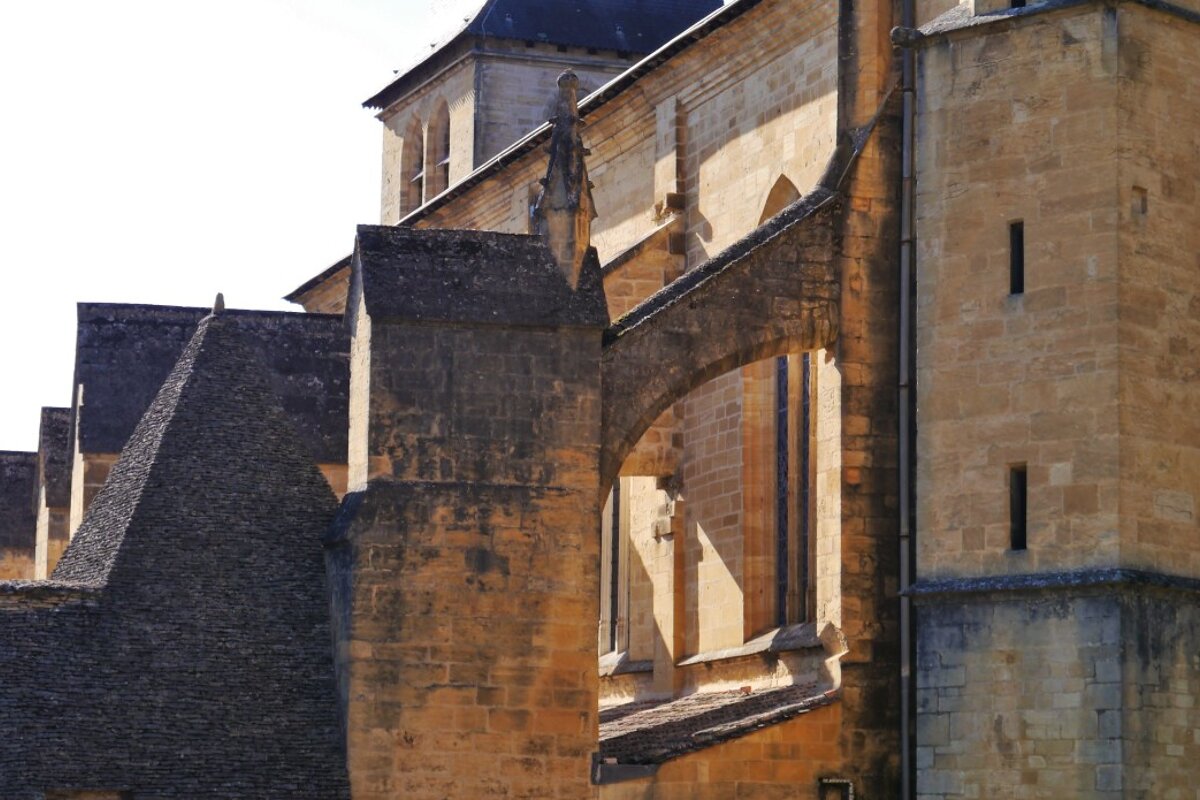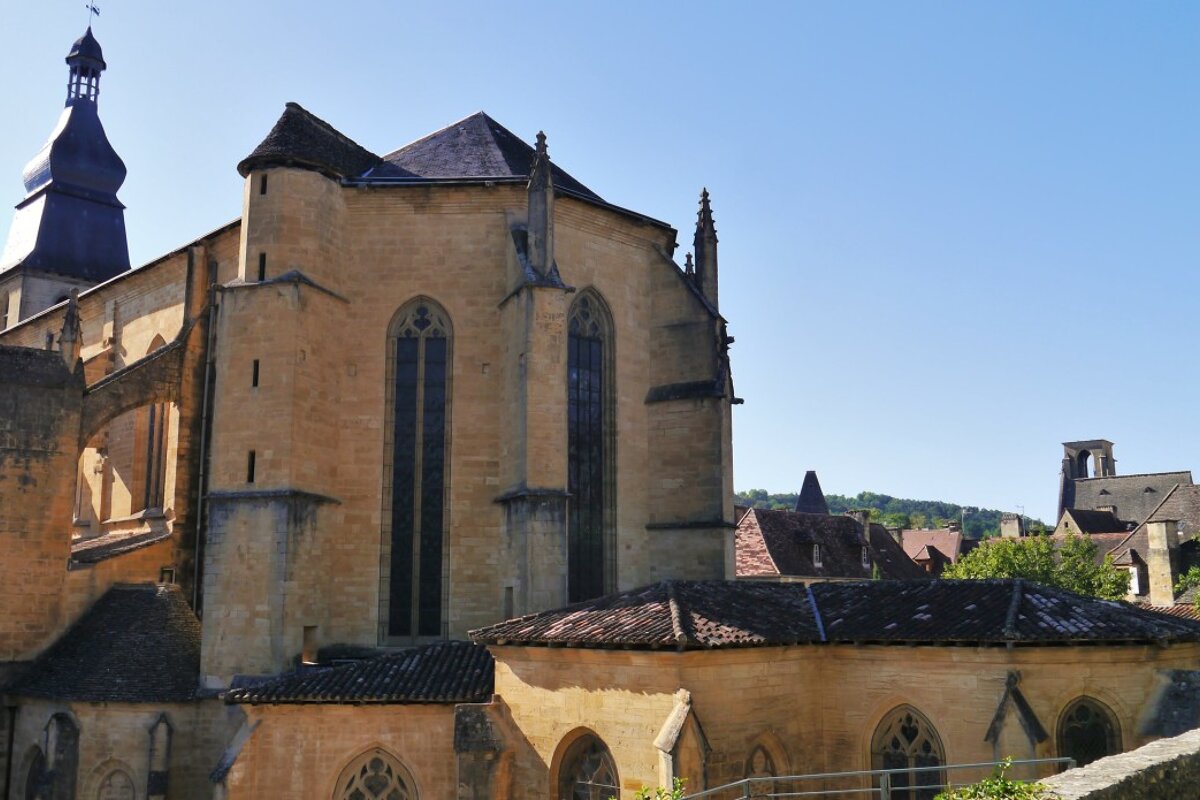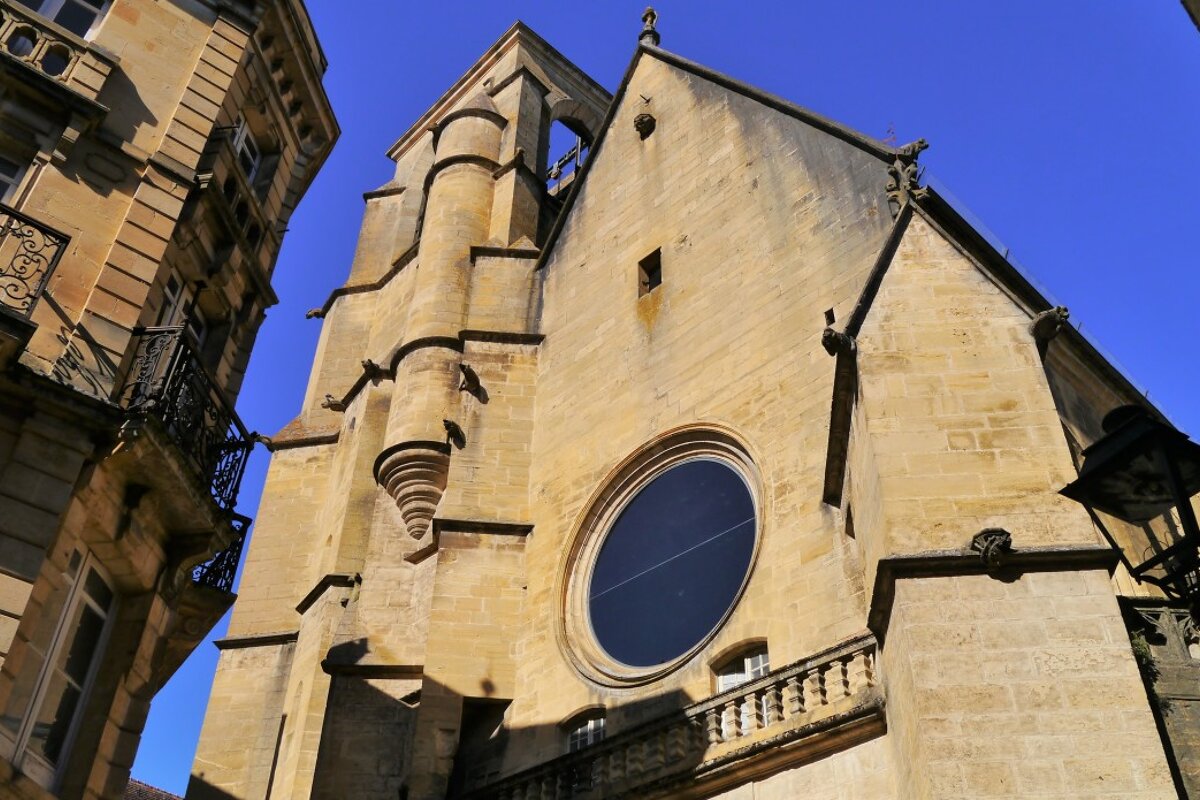 Cathedrale Saint-Sacerdos, Sarlat-la-Caneda
Old abbey church of Sarlat, transformed into a Gothic cathedral
Taking some three and a half centuries to build, this small cathedral is the centre piece and heart of the community in Sarlat-la-Caneda.
When Sarlat became a diocese (district under the control of a Bishop) in 1317, the first bishop decided to transform the old abbey church into a cathedral worthy of the name. But the Hundred Years' War ended the architectural project. It was not until the early 16th-century that the Bishop Armand of Gontaud-Biron decided to resume the works. He commissioned the architect Pierre Esclache to complete the cathedral.
Work ceased again in 1519 when the Bishop leaves Sarlat to take up an appointment as Archbishop of Nazareth. After some time building commences once again, but not until 1930 and this time under the architect Blaise Bernard. Unhappy with his work the Bishop returns to Sarlat and work is halted once more.
Construction did not begin again until 1682 and the cathedral was completed in 1685.
Worth knowing
The organ of the Saint-Sacerdos cathedral is among the best-preserved organs of the 18th-century. Their sound equipment is almost entirely original.
Visitor comments
"A beautiful cathedral, changed over the years retains beauty and in a way simplicity. Sarlat is beautiful and deserves this church with wonderful naves and side chapels." - Trip Advisor
"This is a beautiful small cathedral, simply decorated but with many lovely stained glass windows and fascinating side chapels. There is a lovely peaceful atmosphere here." - Trip Advisor
"What a beautiful oasis of calm amidst the busy bustle of Sarlat's squares! If you are looking for a special Sunday service, look no further. There is a splendid organ and this church often welcomes visitors to magical concerts of all kinds. At Christmas it boasts a magnificent crib outdoors, in the Truffle season a small copse of truffle oaks is set around its base, as local dogs compete to find the hidden black diamonds. This is not just a place of formal worship, but a beating heart to welcome all, to pause a while within its walls. A real gem." - Trip Advisor
Location