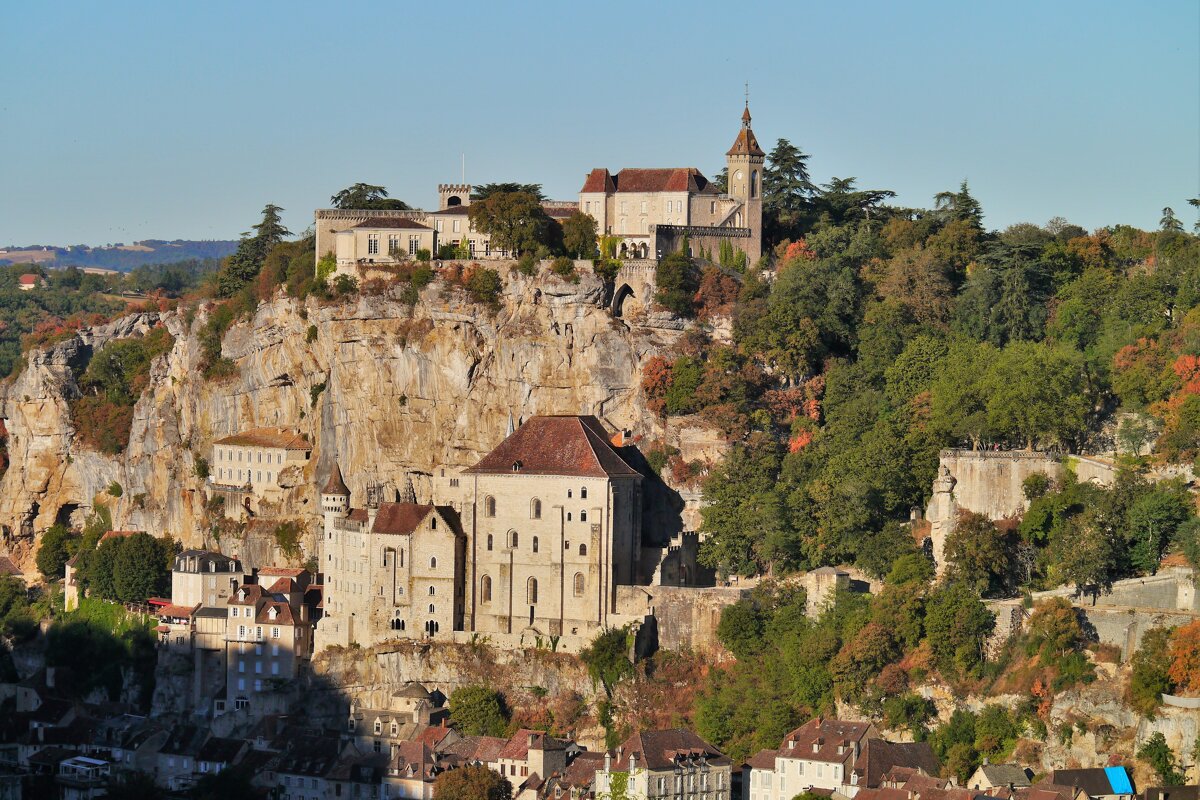 July in Dordogne: What's On & Weather
A famous road bike race and some music festivals
Summer is well and truly here and there's lots to see and do here in Dordogne or simply relax in a deckchair.
Here's a sneak peak of some of the events we're particularly looking forward to throughout July in Dordogne.
What's the weather like in the Dordogne in July?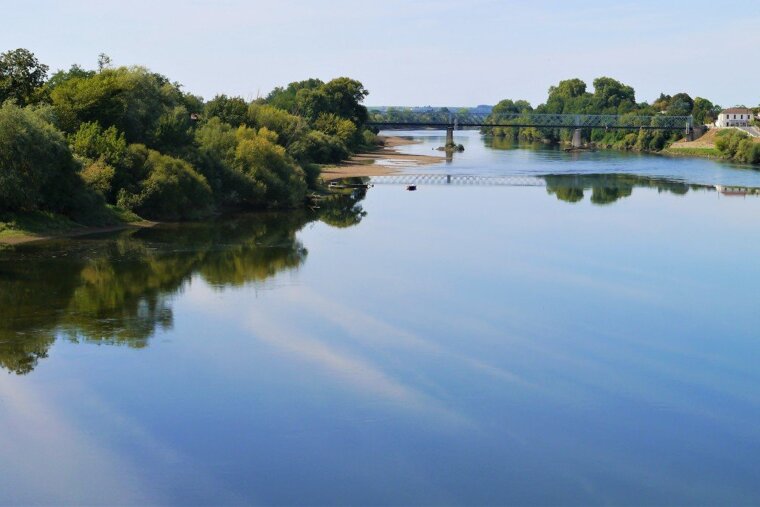 July is the hottest, driest month in the area and is the height of the season. Average temperatures generally sit between a low of 20ºC in the evenings and a high of 27ºC during the day. There is very little chance of rain and the sun shines for roughly 15 hours a day, with sunrise around 06:00 and sunset after 21:00. You get the picture: it's hot - day and night!
What's on in the Dordogne in July?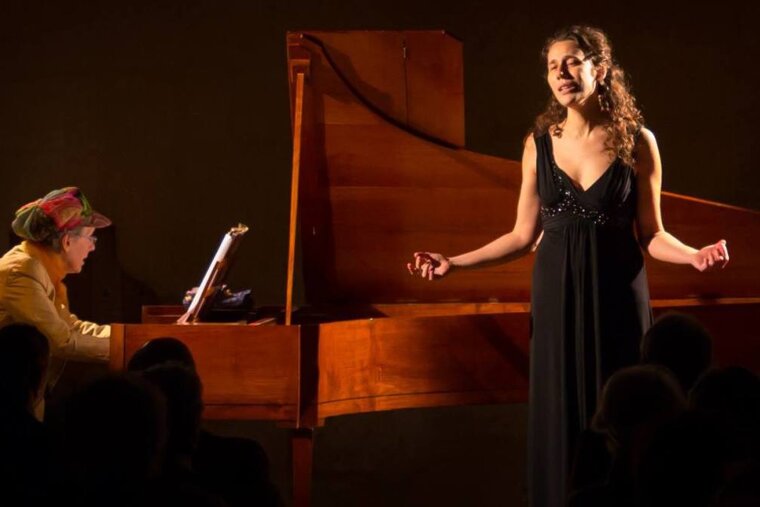 Tour de France in Rocamadour
The tour's penultimate stage brings the race to the spectacular city of Rocamadour on 23rd July 2022 - an individual time trial of 40km between Lacapelle-Marival and Rocamadour promises a spectacular finish in the ancient city. If you fancy taking a look make sure you arrive early to catch a glimpse of the riders and enjoy the atmosphere.
Tous sur le Pont
If you're after a crazy festive atmosphere on the Dordogne, head to Argentat on 2nd July 2022 for this hugely popular local festival held on the river with rafts of all shapes and sizes being sailed. The town centre is pedestrianised and you'll see people walking around in costumes and general merriment everywhere - the party is all over town.
Cavagnac Festival
Three days of contemporary music in the town of Cavagnac with DJs and live acts from 1st to 3rd July 2022.
Bastille Day
Bastille Day is celebrated across the whole of France with a bang on 14th July. Well, several bangs in fact, as fireworks always feature heavily.
Festival du Perigord Noir
Celebrating classical music, baroque and jazz in the heart of the Périgord Noir since 1983, the Festival du Perigord Noir is hosted in a variety of venues around the town of Montignac.
Classical Music
The country's most famous wine region brings music and wine together at the Grandes Heures de Saint Emilion. Hosted on various dates in May, June, July and September, these classical music concerts are held in the beautiful wine estates of Saint-Emilion. Reservation in advance is essential.
Theatre Festival
The streets of Sarlat-la-Caneda - the unofficial capital of the Dordogne region and one of the most bustling market towns in the area - comes to life in July and August with the Festival des Jeux du Theatre. With a rich and diverse programme of events, including shows, lectures and discussions, this three-week theatre festival is one of the best in France. The programme covers traditional and contemporary exploratory theatre performances by the likes of Shakespeare, Étienne de La Boétie and Molière.
Things to Do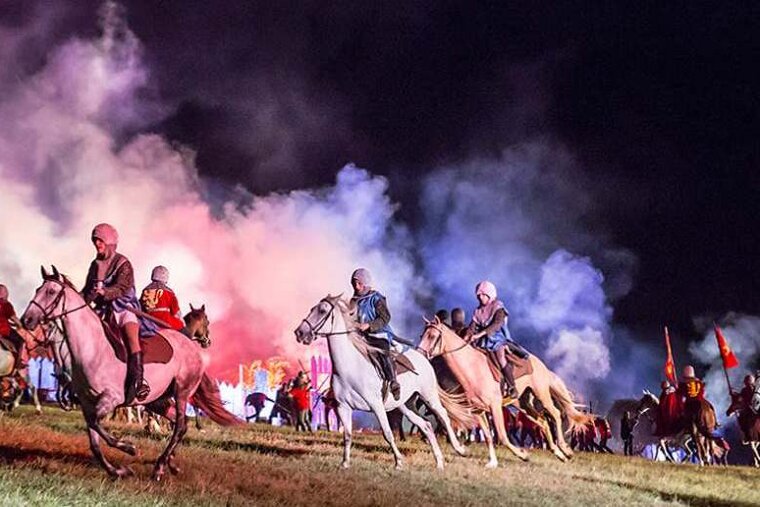 Festival de Saint-Céré
A smorgasbord of entertainment from opera, dance and classical music, plus theatrical performances. There is also a free OFF festival where musicians and artists tour the smaller villages in the area to give performances and meet festival-goers.
Historic Battles
Going back in time now, the amazing battle re-enactments of Castillon are one of the main cultural draws of the region. The Battle of Castillon sealed the end of the Hundred Years' War, and during July and August you can enjoy this dramatic re-enactment just a stone's throw from the original battlefield.
Markets
Some markets in Dordogne are held week in, week out, throughout the year. However, many more pop up in towns and villages all over the valley in July and August, especially farmers' markets with produce fresh from the farm.
There are also night markets, usually starting late afternoon and lasting into the early hours of the following morning - these are a fun night out with kids up past bedtime and accordion music and laughter drifting on the breeze. Tuck in and enjoy the festivities.
Alternatively you may be after a rummage and a bargain at a brocante or vide-grenier. The upmarket ones features antiques and professional dealers, whereas elsewhere you'll find a village car boot sale with locals getting rid of stuff. Generally held on Sundays, get there early, elbows out for that must have take home treasure. You'll find more information at the tourist office, or keep an eye out for signs whilst driving around.
Local Cuisine
As one of France's most important food regions, no visit here would be complete without tucking into some genuine local cuisine, whether it be a local café's plat-du-jour or a top-notch restaurant's tasting menu. Paired with a fine local wine, it's the perfect excuse to indulge.
More inspiration...
Plenty going on and with the warmer weather and outdoor activities to enjoy, Dordogne is a fine choice for a holiday in June - check our Events Calendar for a full run down. If you are looking for accommodation for your stay then check out some of our favourite hotels.
Location
Dordogne, Dordogne