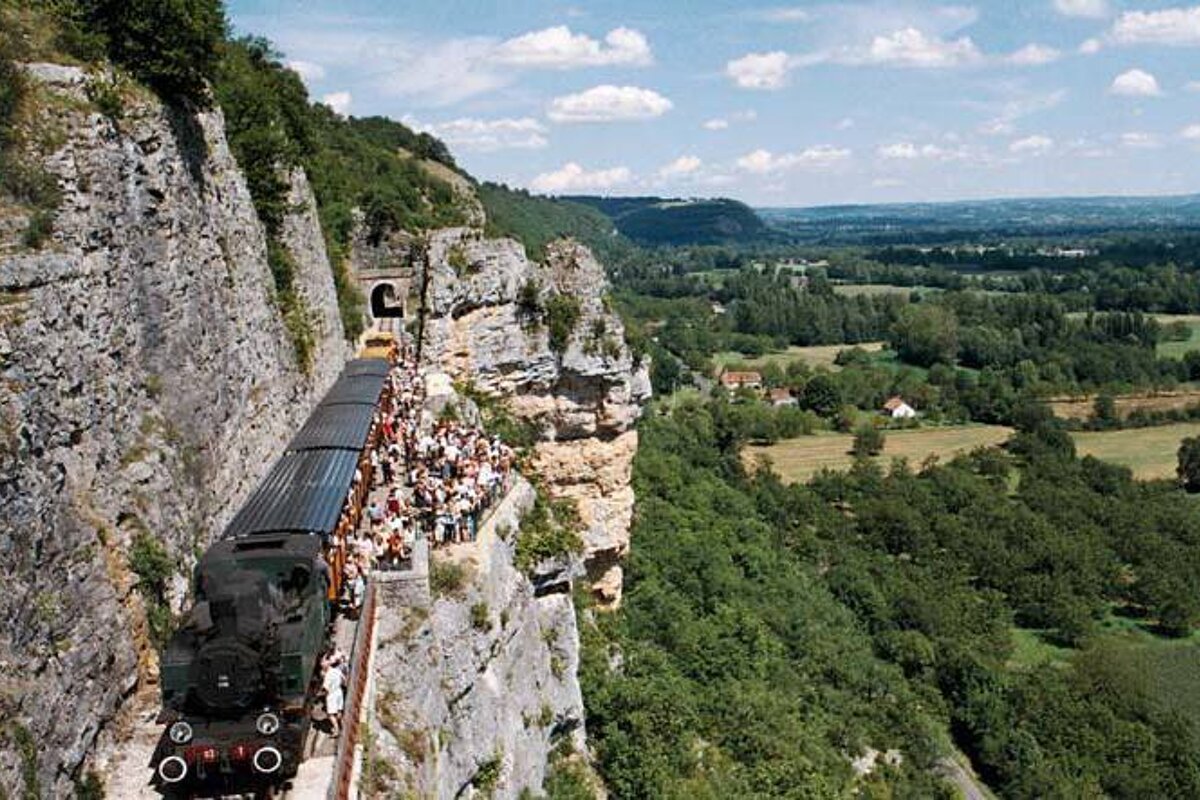 Trains in Dordogne
Discover & book Dordogne train services
Travelling by train is perfect for those who want to sit back, relax and see a bit more of the countryside and the region that surrounds Dordogne. There is a good regional SNCF train service that runs through the Dordogne river valley, stopping off at the main towns and offering some bus links to others.
If you want to explore the region and visit some of the smaller villages with the better examples of medieval bastide architecture, then you many find the use of public transport and trains limiting and time-consuming.
Nearest train station to Dordogne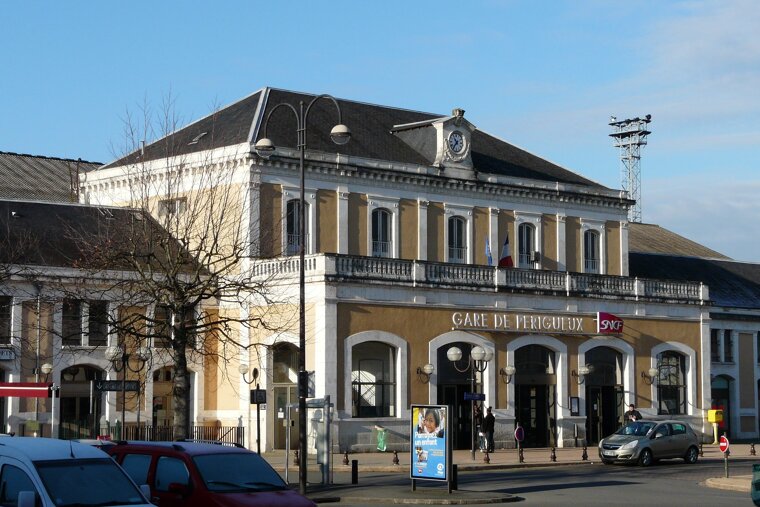 Travelling by train in France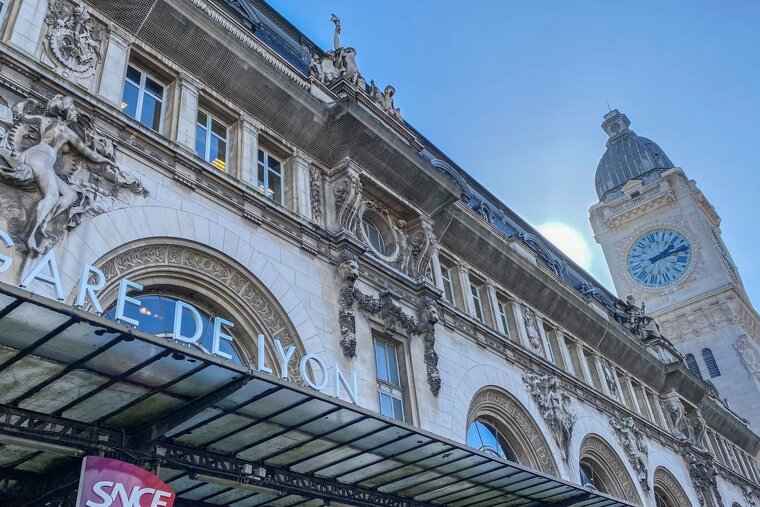 SNCF (Societé Nationale des Chemins de Fer Français) is France's national railway company, owned by the French state, operating throughout continental France and Monaco. There are over 32,000 kilometres of railway laid all across the country, a good chunk of them sustaining high-speed services, the world-renowned TGV (Train à Grande Vitesse) which reaches average speeds of around 320km/h. Trains connect cities and towns all around France and even cross the border into Spain, Italy, Switzerland and Belgium. Many routes will begin in Paris, stopping at convenient stations throughout the country before arriving in Dordogne. The SNCF website has information for TGV and national rail service timetables. TGV train tickets must be bought in advance and there are a whole host of special offers available for families, seniors, and groups throughout the year. Tickets can be purchased online or at any train station in France.
Accessing the Dordogne area from Paris by train will find you travelling through central France to Brive, Bergerac or Perigueux, all located in the Dordogne Valley. Once you reach the Dordogne, however, onward travel throughout the region by train can be fairly difficult. The train line that runs the length of the Dordogne valley does not stop at each town and you will find the trains infrequent.
London to Dordogne by train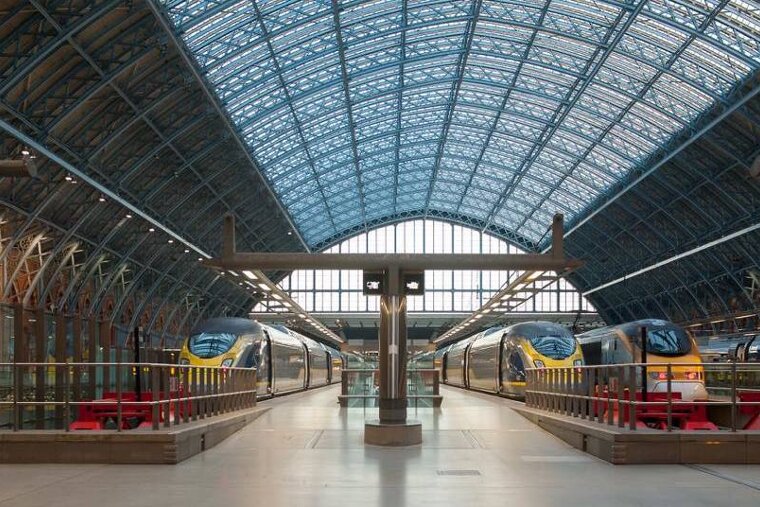 If you are coming from the UK, Eurostar is the high-speed passenger train from London to Paris & London to Brussels, which travels via the Channel Tunnel. Not to be confused with Eurotunnel, the company which owns the Channel Tunnel whose car-carrying trains shuttle road vehicles across the Channel. Eurostar carries passengers, not cars. Their direct summer train from London to Lyon, Avignon and Marseille, which operated between one and five times a week all year round has been cancelled in 2020 and 2021.
Eurotunnel provides a quick and simple method to get you and your car from England to France. From Folkestone to Calais in only 35 minutes, it is the fastest way to get across (or under) the English Channel. There are around four departures every hour - and as always you should book early to get the best rates.
Luggage & sports equipment on trains to Dordogne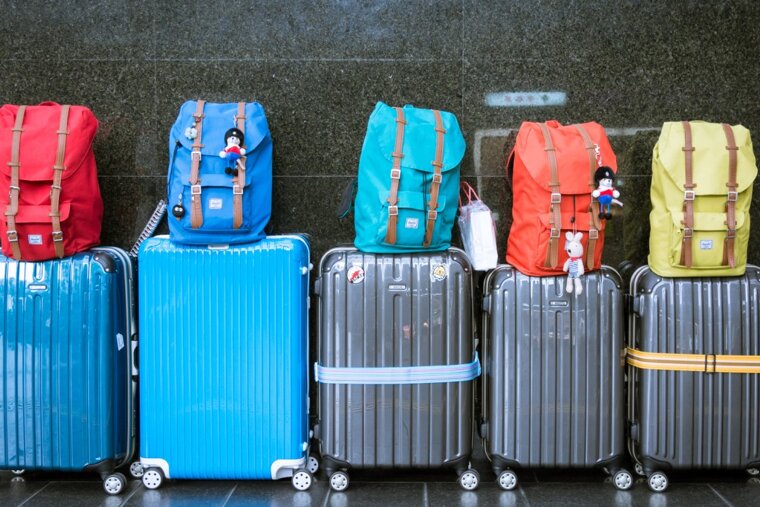 Whether you're travelling with a single carry-on bag or several large suitcases, your luggage is a part of your journey. There is no restriction on the weight or amount of luggage you bring on board, however, if you are travelling with a bicycle then it should be no larger than 90cm x 120cm. If it is larger than this then you'll need to remove the wheels and pack them in a carrying bag along with the frame. Either way, your bike will travel for free.
A door-to-door luggage service is available in continental France, Germany, Luxemburg and Switzerland. The SNCF will collect your luggage from you and deliver it to the address of your choice the next day, allowing you to travel luggage-free.
Scenic train trips in Dordogne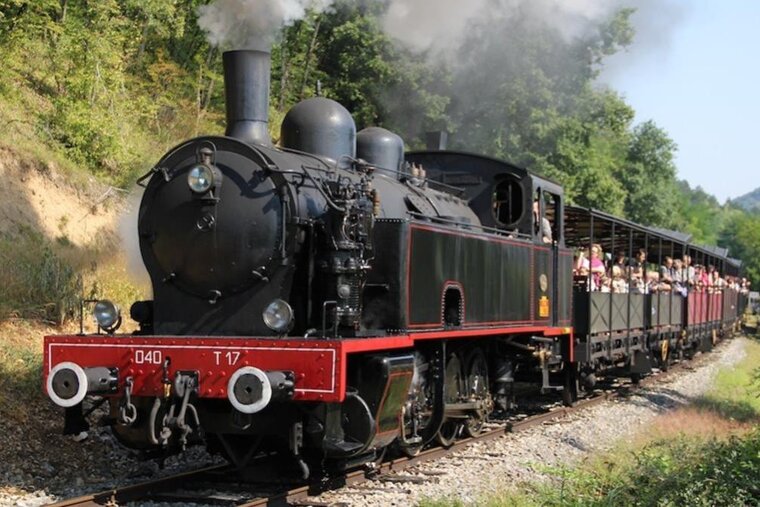 A trip to the Dordogne is not complete without a journey on the steam train in Martel. The Chemin de Fer Touristique du Haute-Quercy is a must for all locomotive enthusiasts and those wishing to travel through the Dordogne countryside on a traditional old steam train.
Tourist trains in Dordogne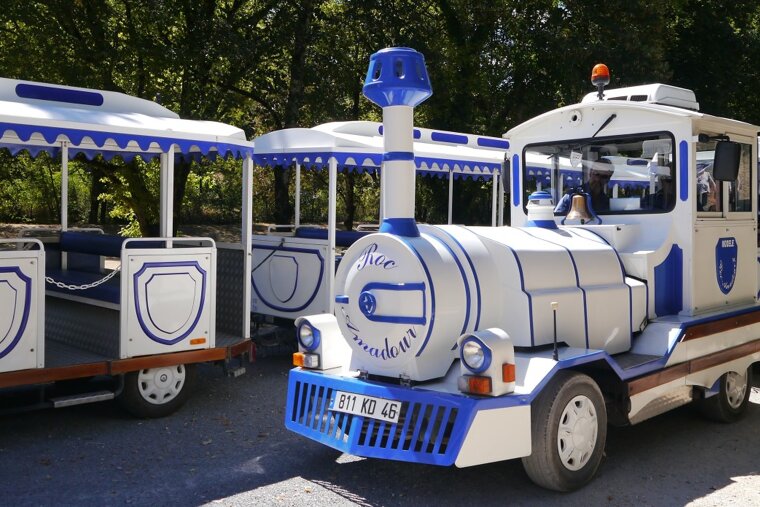 Many of the cities and towns in Dordogne will have their own 'Petit Train' which is a small tourist train that takes you round the main sights and attractions, normally with commentary. Perigueux, in particular, has a very popular Petit Train and it is worth a trip to get your bearings around the city. Have a look at our guides & tours for more tourist train routes.
Train timetables in Dordogne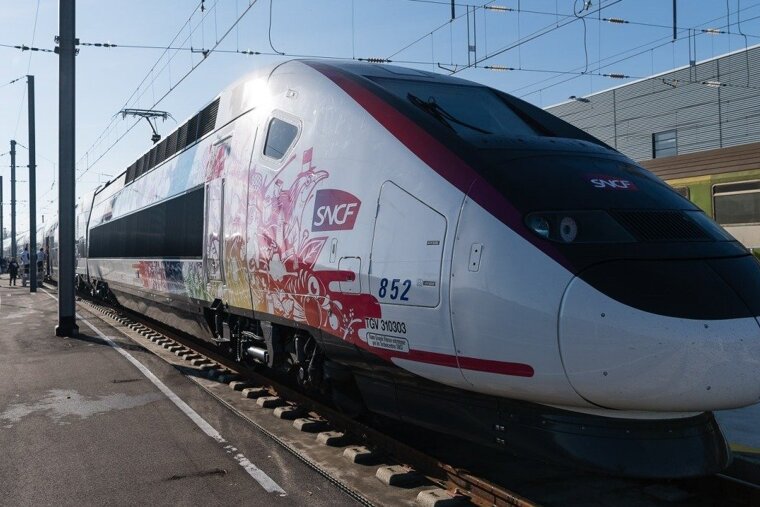 Local train service, TER trains, runs between Bordeaux, Libourne, St Emilion, Bergerac, Le Buisson and Sarlat. Most of them have an upper deck which gives good views of the countryside through the large windows. Seat reservations are not possible unless you are travelling in a larger group. You can buy tickets in advance, and the price is the same as if bought on the day.
It takes about 2 hours 30 minutes to travel the full length of the line from Bordeaux to Sarlat, so a day trip might mean an early start. For more information and timetables visit the SNCF website.
Pets & animals on trains to Dordogne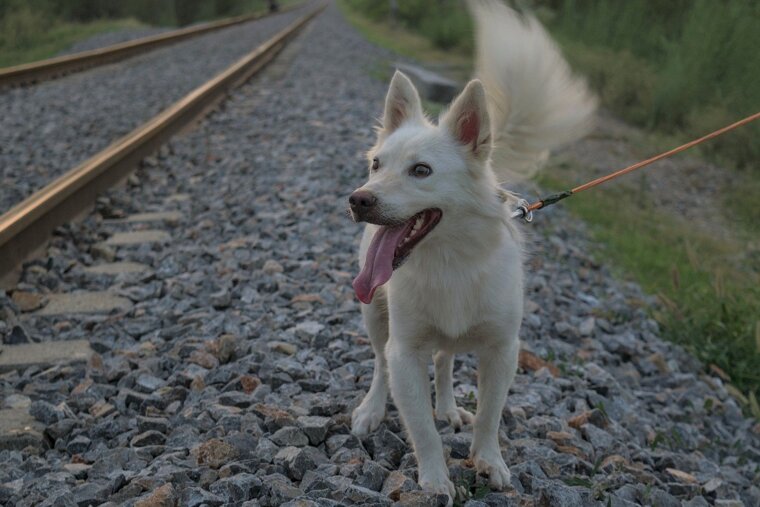 To ensure that man's best friend can join you on holiday, trains in France allow your pets to travel with you. With most rail providers, pets under 6kg in weight can travel for free as long as their bag or basket does not exceed 45cm x 30cm x 25cm. Larger animals may be permitted at an additional charge. You should check with your rail provider in advance. Guide dogs can travel for free.