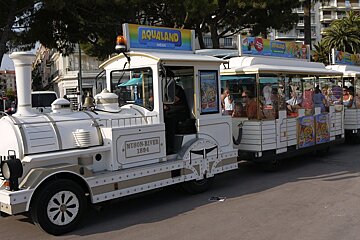 Family holidays in Dordogne
Discover insights about Dordogne family holidays
Dordogne is an ideal destination for a family holiday.
Surrounded by beautiful countryside, peaceful woods, and crystal blue waters, Dordogne is a fantastic year round outdoor playground for all members of the family - you just need to know where to stay, what activities to do, and where to drop the kids off so that the adults can have a holiday too!
Our guide to family friendly Dordogne features info on where to find family focused accommodation, a dedicated childcare section, the best activities on offer for kids, and plenty of other helpful family oriented advice and tips for a hassle free family holiday!
Accommodation for families
Taking the family on a holiday can be hard work so finding a good family-friendly hotel or apartment is essential to making life that little bit easier.
As far as hotels are concerned, something like an all inclusive resort is a great option. Normally they offer an array of facilities specifically for young people and have great swimming pool and playground facilities.
There are also plenty of tour operators and catered villas offer services ranging from inhouse nannies, games/play rooms, cinema rooms, hot tubs, and special needs childcare.
Activities for families
Summer holidays in Dordogne are all about being active and there are a wealth of activities on offer here for all ages and members of the family. Our dedicated guide to activities in Dordogne includes a section specifically on kids' activities with information on horse riding, short family hikes, high ropes courses, where to go swimming, nature parks, and numerous other fun things that will help make your family holiday as unique and memorable as possible!
Childcare services
Depending on the age of your child there are a number of childcare options available in Dordogne.
There are also numerous babysitting and nursery facilities available in the area - have a look at our childcare listings page for more information or you can contact the local Tourist Offices for a list of available babysitters. NB There are several municipal crèches in the area but they are generally very French orientated, so we have omitted them here.
You may find that the main sports centre of each town host a kidsclub during the summer holidays, normally from 1st July to 30th August, with activities such as swimming, climbing, tennis, horse riding etc. and organised hikes & picnics.
School holiday dates
France divides its school holidays into a regional timetable to ensure that the entire country doesn't go on holiday at once - however this staggered system can mean that some months (particularly February) can be busy from beginning to end as one region after another arrives in resort! Planning ahead can help you avoid the crowds...
Zone A - Caen, Clermont-Ferrand, Grenoble, Lyon, Montpellier, Nancy-Metz, Nantes, Rennes & Toulouse
Zone B - Aix-Marseille, Amiens, Besançon, Dijon, Lille, Limoges, Nice, Orléans-Tours, Poitiers, Reims, Rouen & Strasbourg
Zone C - Bordeaux, Créteil, Paris & Versailles