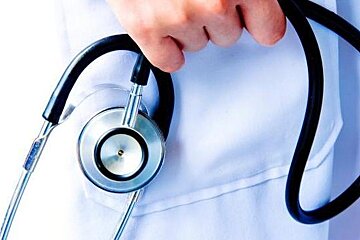 Health and emergencies in Dordogne
Health and emergencies advice in Dordogne
France's healthcare system provides some of the best public healthcare in the world and is open to all. The standard principal of the French health service is "pay first, reclaim and then get reimbursed".
Emergency Numbers in France

European Emergency Number
112
114 for text emergency number
SAMU
(medical emergencies)
15
Police
17
Firefighters
(also paramedics)
18
SAMU Social
(domestic violence & care for homeless in winter)
115
Missing Children
116000
Social Services
119
Aeronautical Emergency
191
Maritime Emergency & Coastguard
196
Terror & Kidnapping Hotline
(only accessible when an alert is in place)
197
How the system works
Visitors are strongly advised to make sure they have health insurance cover before travelling to France. If you receive treatment at a hospital as an in-patient, the cost of the stay and associated treatment will be billed as an emergency abroad and can be extremely expensive. Therefore, travel insurance of some kind is essential, whether that is through a private company, your bank or just the EHIC/GHIC scheme.
European visitors should obtain the European Health Insurance Card (EHIC), and those from outside of Europe (including visitors from the UK) should obtain the Global Health Insurance Card (GHIC), which enables them to get state healthcare at a reduced cost or sometimes for free.
If you require a visa to visit France, proof of health insurance coverage is mandatory before you even apply. And non EU visitors should ensure that they have private health insurance before they travel in order to benefit from the French state healthcare service.
There are many pharmacies with staff trained to attend a variety of minor medical needs. If the pharmacy is closed, a list of neighbouring open pharmacies can be found on the door, there will always be a branch 'on duty' for holidays etc. To find out about night pharmacies you can call 3237 or check the website www.3237.fr.
Family medical care & children
When you're travelling with children there are few essential items to remember, especially when it come to their health on holiday. Here are a few pointers to help keep your little ones out of trouble:
Make sure you have antibacterial and/or a hand sanitiser spray. A quick wipe of surfaces or cutlery where you're unsure of hygiene, or a squirt of hand sanitiser when there's no washing facilities, can keep away some of those common holiday bugs.
Getting ill on holiday can be quite common for little ones so remember to pack a thermometer and some medicine to bring down fever and help them sleep. You may not be able to find what you are used to in the local pharmacy so take some with you to save on time and hassle.
Sting cream or an anti-histamine is an essential...the biting insects enjoy the heat as much as we do.
A small first aid kit is great with tweezers, antiseptic cream and plasters for those little accidents and minor emergencies.
The other major concern with children is the sun and heat. They may not be used to being out in the midday heat so make sure they are well protected with a high factor sun cream, seek natural shade and use protective clothing (hat, sunglasses etc).
If you do need to visit a doctor or hospital whilst on holiday then make sure that all children are registered with the appropriate GHIC/EHIC scheme (although this may not cover everything so make sure you have comprehensive family travel insurance as well). Family cards can all be linked and renewed at the same time to make life easier. In times of panic it is easy to forget small details to have a list prepared with the following information so you can hand it directly to the health care professional:
Take their passport and GHIC/EHIC card
List their name clearly, plus age and weight (in kg)
Any medications that children are taking (take these with you as well) and include how they are taken, how often, and how long they have been taking them
A list of vaccinations and dates (specifically tetanus)
Any allergies they have - include asthma, hayfever, eczema, foods and other medicines if applicable
Any recent medical conditions/bouts of sickness/surgery
Once you are with the doctor it is helpful to have a few words to describe the problem, in case they do not speak English. Have a translation book or phone app ready to use. Again it is useful to write everything down so you don't forget and ask them to do the same so you can review information, advice or treatment thoroughly.
Paying for treatment
For doctor and dentist visits, buying medication from the pharmacy, and hospital out-patient treatment, unless you are in possession of a French "Carte Vitale" you must pay for treatment upfront and then claim a partial refund from the local health insurance office in France or if applicable a full reimbursement through your travel health insurance.
Note: Any costs incurred for private healthcare are non-refundable.
You should always carry your GHIC/EHIC card or insurance documents and present them at the time of the appointment or visit. This will ensure that the doctor gives you the correct forms so that you can reclaim the money spent - the "feuille de soins". This form is necessary to claim any refunds in France. You can claim back around 70% of the standard treatment cost.
The majority of doctors, dentists, pharmacies and hospitals will take credit cards for payment, but in smaller towns or resorts there is a chance that the service is cash only so you should be aware of this.
Remember to keep all receipts and any paperwork (make copies and keep the originals if necessary) as they might be needed by you or your insurance company to apply for any refund or reimbursement.
If you are admitted to hospital, you should present your GHIC/EHIC (or 'carte vitale') on admission. This will ensure you only pay the patient contribution for state healthcare, around 20%.
If you need to collect medication from a pharmacy you need to present the doctor's prescription (ordonnonce), and the 'feuille de soins'. The price of the medicine will be printed on the feuille de soins that the chemist will return to you with your prescription. You pay the chemist directly. The stickers (vignettes) on the medicine packaging must be removed and stuck on the feuille de soins in the space provided – you cannot claim a refund without it.
Note: Not all medications can be reimbursed and rates vary between 15% and 100% of the sale price.
Claiming your reimbursement
If you have an GHIC/EHIC then claims are made at the local CPAM office (Caisse Primaire D'Assurance Maladie) in France. You will need to provide the treatment form (feuille de soins) with stickers from the medicine packaging, copies of receipts and prescriptions, a copy of your GHIC/EHIC, your address of residence and your bank details, (including IBAN and BIC). Confirmation of your refund will be sent to your home address.
The GHIC/EHIC system is not an alternative to travel insurance. It does not cover private medical healthcare or costs such as mountain rescue in ski resorts, being flown back to the UK or lost or stolen property. It is important to have both a GHIC/EHIC and a valid private travel insurance policy. Some insurers now insist you hold a GHIC/EHIC, and many will waive the excess if you have one.
If you do not have your GHIC/EHIC and need to pay the entire cost then keep all your paperwork and receipts and make a claim with your private insurance company.
Who to call & when
Private on-call emergency care
If you are travelling and have a medical issue you can call SOS Médecins. On-call qualified doctors will come to your accommodation straight away, equipped with the necessary medical material.
To reach them call 3624. You will need to tell them in which department you are located. The price will vary between €50 and €70 for the call out, medication at extra cost.