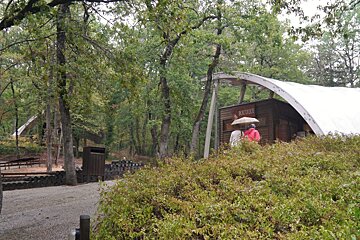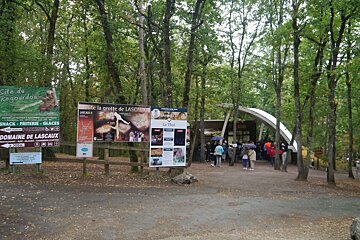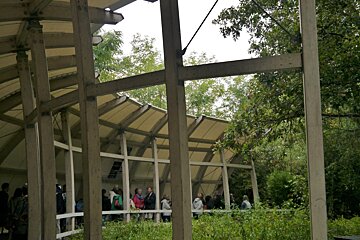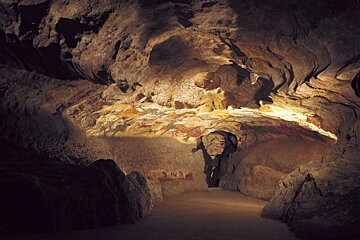 Lascaux - a trip back in time
Visiting the most famous pre-historic cave art in France
I'm not entirely a history buff but when you are in the Dordogne you really do have to at least try and see some of the pre-historic art that litters this region.
Lascaux is perhaps one of the best-known examples in the country...and I say this because I had actually heard of it before I visited, so it must be well-known. Initially confused by the references to Lascaux and Lascaux II I quickly worked out that the original cave, Lascaux, is not actually open to the public, and that Lascaux II is a reproduction of the cave and offers a guided tour to discover more about the artwork, the discovery and the making of this amazing replica.
As I drove from the town of Montignac a kilometre or so into the forest I passed some other buildings works. They are in fact, in the process of building Lascaux IV (Lascaux III was a travelling international exhibition), which will be the International Parietal Art Centre, showcasing a complete replica of the original cave amongst other scientific discoveries and findings.
Until it opens it's doors the smaller cave replica of Lascaux II is where you mneed to go. One drizzly September morning I decided that an indoor activity was necessary and lucky there are plenty to be had in the Dordogne region. Arriving at Lascaux for the cave opening at 09:30 there were already plenty of cars in the car park and a queue at the ticket desk. You can actually buy your tickets in advance online and even out of season I would suggest that this is a good idea. You will be given a time slot which means that you can make the most of your day without arriving at the caves, only to discover that you have to wait for your time slot that is in two hours.
Another bonus to booking in advance is that you can choose which language you want for your guided tour. When I arrived I was given a slot of 10:20 (having arrived prompt at 09:30) and there were no English tours available until late afternoon. With a basic knowledge of French and having already enjoyed a couple of Chateaux tours in French, I decided to chance my luck.
There is not much to do in the immediate vicinity of the cave. Surrounded by lush forest there were at least places to shelter from the rain, but the gift shop is the only real place to spend any amount of time whilst you wait for your time slot.
The tour itself once you enter the cave is intimate and led by one of the enthusiastic guides. There is so much information to take in and absorb that I found myself in awe and even a little overwhelmed during the visit. The guide was happy to answer questions and was extremely knowledgeable about the caves and the paintings, transferring his passion to the crowd. I do think, however, that I might have gotten more from the tour in English so please do check in advance if you can take the tour in your own language.
The cave replica is incredibly realistic and depicts only a portion of the actual cave. The colours are vivid and the drawings are so intelligent that it is hard to imagine how old they actually are. Some are of mythical creatures, other pre-historic mammals and in some cases the images look less like a story or a depiction of sorts and more like some kind of decoration.
The space is surprisingly small, the corridors are narrow and all surfaces seem to be covered with images. It does make you wonder how they originally found these caves and how they managed to get enough light in to do the drawings. The last section in particular is a bit narrow and we had to gather together quite closely to hear what our guide had to say.
When I emerge back out into the light at the end of the tour it was quite a surreal feeling. I felt as though I had travelled back in time for the briefest of periods and it took me a little while to digest what I had just experienced. I decided to buy an English guide book from the shops so that I could read it later and learn about things that I missed due to the language barrier.
The Lascaux II cave is certainly an impressive reproduction and well work the time to visit. However, I would defintitley advise booking in advance (which you can do online) and booking the tour in your own language wherever possible.
Location