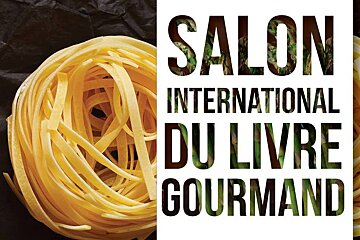 Salon International du Livre Gourmand
Incredible international gastronomic and literary fair
This book fair is dedicated to food and literature, and includes workshops, artwork, cookery demonstrations, wine pairing and more.
At the heart of the city, on the Esplanade Badinter, the Gourmand International Book Fair will run under a central marquee and theatre in Périgueux.
Many areas will be landscaped and entirely devoted to the world of books and gastronomy. With a fantastic programme of debates, talks, exhibitions and prizes awarded for the best words; The Mazille Award and the Youth Award.
Where and when
It is held every two years in November in Périgueux.
Venue
Esplanade Robert Badinter.
History
Périgueux, the Aquitaine regions first city to have a book printed at the end of the 15th century continues this long history and honours, every two years, the greedy literature lovers through its International Book Fair Gourmand.
Rules
Pets are not allowed in any of the venues for this event.
Location