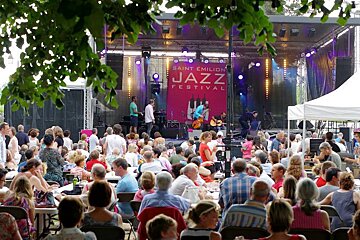 © Saint Emilion Jazz Festival
Saint Emilion Jazz Festival
Small and intimate Jazz festival in the heart of medieval town
If you are going to be in Saint Emilion then it is worth making sure you are here for the Jazz Festival. Not only is the town a beautiful setting but you will be entertained by some of the best jazz musicians around.
In addition to an array of musical tastings, you can enjoy a gourmet food market from local artisans and producers, a pop-up St Emilion wine bar, a boutique and photo booth, a festival shop and an assortment of games and attractions throughout the weekend.
Tickets are available online, click on the web link.
Watch this
Venue
Douves du Palais Cardinal
Location