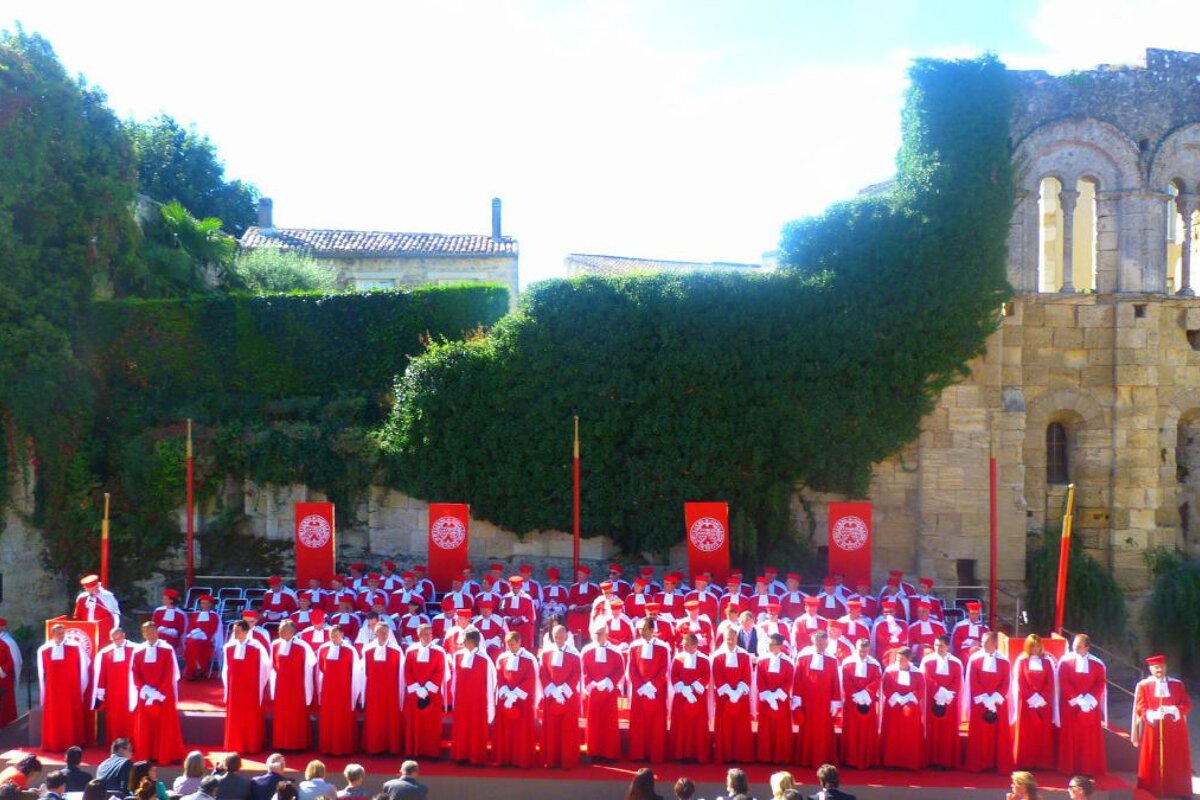 Ban des Vendanges, Jurade de Saint Emilion
Harvest festival celebrated by the vineyards of Saint Emilion
The Autumn festival in Saint-Emilion celebrates the wine and heritage of this medieval city. The 'Jurade' are the Saint-Emilion wine brotherhood who historically had administrative rights over the town. As part of the festival they parade through the town in their traditional crimson robes, reminiscent of the all-powerful aldermen of centuries past.
Revived in 1948, the current Jurade are ambassadors of the wines of Saint-Emilion and they organise tastings all over the world to spread the good word about these delicious wines. Each year, it proclaims the "Jugement du Vin Nouveau" on the third Sunday in June and the "Ban des Vendanges" on the third Sunday in September.
Held each year the Ban de Vendanges is a wonderful festival to be a part of, with processions, wine tastings and many local arts, crafts and produce on display and for sale. It follows its sister celebration, the Fête de Printemps which signals the beginning of the grape harvest in June.
Location