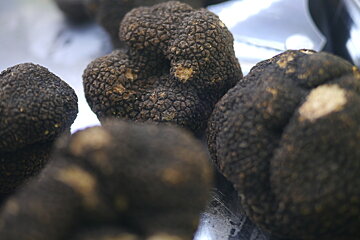 La Fête de la Truffe (Truffle Festival), Sorges
Truffle festival that takes place on the last Sunday in January
During the last weekend of January, Sorges holds an annual truffle festival to celebrate this regional speciality.
Attracting large crowds and many more foreign visitors this festival not only celebrates the 'black gold' but also the regions other famous dish, Foie Gras. The event includes cooking demonstrations, omelette competitions, music and a giant banquet.
Where and when
Annually in Sorges on the last Sunday of January.
Location