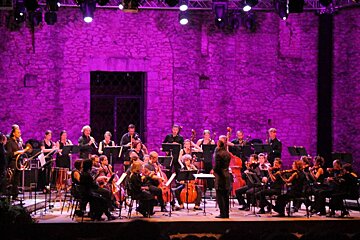 Sinfonia en Périgord
Baroque music concerts hosted in and around Périgueux
This festival of Baroque music attracts some of the talented ensembles from across Europe.
Every year, a season of concerts are held in some of the most prestigious sites of the Périgord heritage. Abbeys, churches, châteaux gardens and museums all open their doors to the Baroque music loving public.
History
Since 1990, the festival Sinfonia in Périgord has explored the extensive repertoire of baroque music.
Location