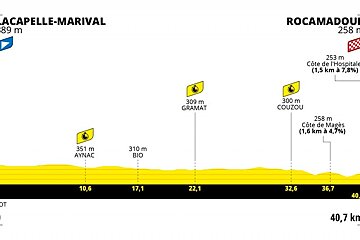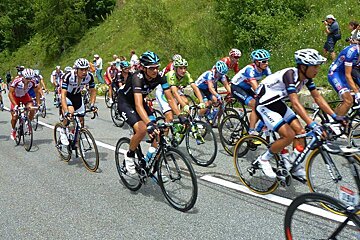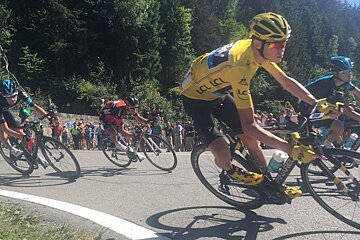 Tour de France in Dordogne
Biggest cycle race in Europe arrives in Rocamadour
Every summer France is gripped by the biggest and best cycle race in Europe - Le Tour de France.
Each year thousands of visitors make a visit to this small village clinging to the cliffs. An important pilgrimage destination for 1,000 years and a UNESCO World Heritage site, it will be a part of the Tour de France for the first time as the Stage 20 finish.
What to see
Performance in a time trial at the end of the Tour always requires riders to dig deep to do well in this solo discipline after three weeks of racing. The freshness of the riders at this point will play a huge role where the differences are likely to be significant.
The penultimate Stage begins in Lacapelle-Marival and is (a mere) 40.3km in length, passing close to the Padirac chasm, one of the largest in Europe, with a nod to the famous Route d'Occitanie. The route includes long flats and two climbs on the way to the high point of Rocamadour: Côte de Magès (1.6km at 4.7% gradient) and Côte de l'Hospitalet (1.5km at 7.8% gradient). Three intermediate time points are planned, at Aynac, Gramat and Couzou.
History
Rocamadour is one of France's greatest historical sites and important tourist destinations. The village clings to the cliff side above the river Alzou, and is so picture-perfect that it is breath taking. It consists of one long narrow paved street lined with medieval houses entered by fortified gateways. Built on the site of a shrine to a Madonna, which became famous for its healing powers; pilgrims once climbed the 216 stone steps to the Sanctuary on their knees. Above this is the Château of Rocamadour. For excellent views over the village you can walk around the ruins or head to l'Hospitalet - a small hamlet on the edge of Rocamadour.
Location