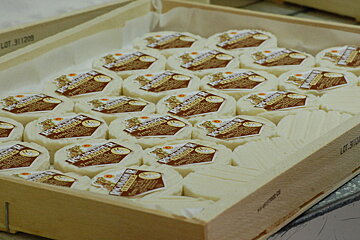 Fête des Fromages Fermiers, Rocamadour
Rocamadour cheese festival - say no more!
This festival of Rocamadour AOP cheese is celebrated on Pentecost Sunday each year. There is a competition for the best farmhouse cheese, cheese tasting, traditional music, face painting and feasting.
A chance to shop at a wonderful cheese market as well being able to taste all the wares. From the Rocamadour AOP throughout the 25 past editions of the event, they have given us a tour of French cheese gastronomy; and what diversity! Cow, goat, sheep, known and less known...
Where and when
Takes place traditionally on Whitsunday in the town of Rocamadour.
Location