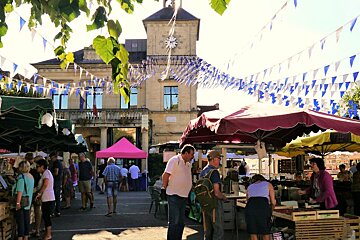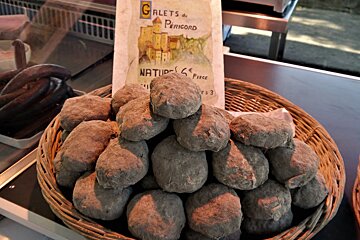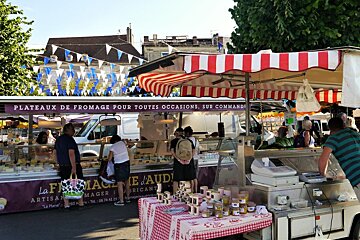 Le Bugue Market, Le Bugue
A great day to visit this pretty town...market day!
Market day in Le Bugue is on Tuesday morning when the whole town comes alive with the vibrant colours and smells of the local produce that is on display.
Le Bugue is a thriving market town set on the River Vezere, hosting a typical French weekly market, a mix between the farmers' market and a traders' market, with stalls offering local produce straight from the farm standing alongside fruit and vegetable stalls, cheese stalls and other stalls offering a full range of produce.
They also have a market on a Saturday morning, but this is not normally as impressive as their special Tuesday market.
Venue
The Grand Rue in the heart of Le Bugue
History
One of the most important dates in the history of Le Bugue was in November 1319, when the King of France, ordered by deed that the market be permanently held on a Tuesday. This is still the case today, and the market of Le Bugue has become one of the best in the region.
Location