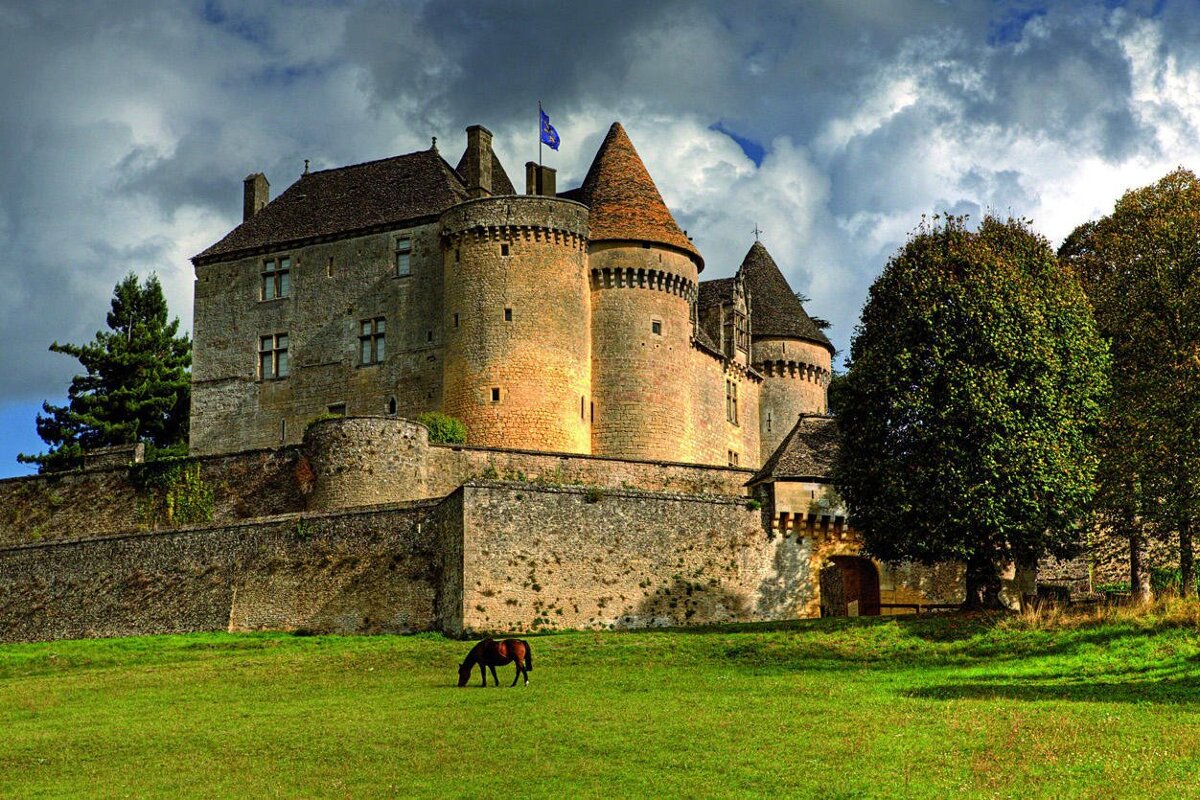 Matt Damon & Ben Affleck on set in Dordogne
The Hollywood stars are shooting a film in Sarlat
Ridley Scott's latest film, 'The Duel', is being filmed at the Chateau de Fénelon, in Sainte-Mondane near Sarlat-la-Caneda. It stars Boston friends Matt Damon and Ben Affleck, as well as Oscar-award nominee Adam Driver and Golden-Globe winner Jodie Comer.
Based on the book 'The Last Duel: A True Story of Trial by Combat in Medieval France' by Eric Jager, the film is set in 14th-century France and tells the revenge story of Jean de Carrouges (Matt Damon) who, after returning from the war, accuses Jacques le Gris (Adam Driver) of having raped his wife (Jodie Comer). Turning to King Charles IV for help (probably Ben Affleck although his role hasn't been disclosed), the monarch orders a duel to death.
This is the first time Damon and Affleck have worked together after 'Jersey Girl', released in 2004. Here, not only are they starting but they have also co-written the script – just like they did when they won the Oscar for Best Original Screenplay for 'Good Will Hunting' in 1997. The film will be released in January 2021.
The Dordogne is the perfect setting for a medieval epic. With hundreds of wonderfully preserved medieval towns with winding streets and Romanesque churches, and stunning ancient castles standing on its hilltops, this French region has retained its medieval spirit to these days. Located near Sarlat-la-Caneda, the Chateau de Fénelon is considered one of the most emblematic castles of the Perigord Noir. Built in the 13th century and embellished in 1435, at the end of the Hundred Years War, it can be visited and houses a collection of historical furniture, tapestries and arms.
Location
Sainte-Mondane, Dordogne