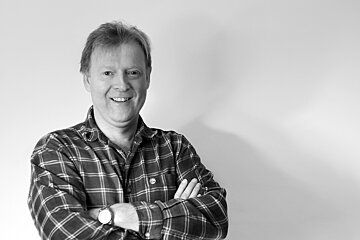 Andrew is a founder and the SeeEO of the company. Andrew leads the way on the development on all our sites and is responsible for the smooth running of the business.
Destinations visited
Ireland (Belfast, Dublin, Donegal, Galway, Kerry, Cork), Wales (Cardiff, North), Scotland (Edinburgh), France (Corsica, Perpignan, Brittany, Savoie, Haute Savoie), Italy (Cilento, The Lakes, Puglia), Spain (Barcelona, Costa Brava, Mallorca, Valencia), Portugal (Porto, Algarve), Turkey (Ölüdeniz), The Netherlands (Amsterdam), Sweden (Varmland), Norway (Oslo), US (New York, San Francisco, Seattle, Denver), Canada (Toronto, Banff, Vancouver), Greece (Paxos), Slovakia (Jasna), Australia (Sydney, Brisbane, Melbourne, Adelaide, Cairns), New Zealand (Auckland, Wellington, Queenstown), Switzerland (Geneva, Verbier), Chile (Patagonia), Peru, Bolivia
Favourite destinations
If the weather is good then the West coast of Ireland is nearly unbeatable with lovely white sandy beaches, beautiful scenery, fabulous food, great activities for the whole family and welcoming hosts. Really the recipe for any good holiday.
Travel inspiration
Even as a young boy on family holidays we went off the beaten track. This lust to see and experience new places away from the crowd has always stayed with me. I often enjoy planning the trip as much as the time on it. Travel is such a great opportunity to meet new people and broaden your horizon. Something hopefully my two boys will carry on as a family tradition.
Memorable travel experience
Just before we got married my wife and I went on a fantastic trip to Patagonia (Chile). We experienced the luxury of the Explora Hotel over looking the magnificent Torres del Paine, and then took a three day horse ride into the wilderness where we did some ice climbing on the Soller glacier and then helped some local gauchos round up cattle. Indepedent travel in style !
Destination checklist
The key ingredients really change on who is going with you. If you have children then the checklist does change, often for the better !! Our ideal holiday is somewhere that has lots of outdoor activities, stunning scenery, fabulous restaurants, and local inside knowledge.
Top tips
My top tip would be to thoroughly research the destination before booking your holiday.
Travel buddies
We have two boys aged 10 and 12, so lots of outdoor activities and of course WIFI is now obligatory.
Favourite places to drink
I like bars with a view and excellent service. Nothing more relaxing than sitting outside feeling the last heat of the sun on your face whilst sipping a refreshing cold drink with great company to share it with.... and relax.
Favourite places to eat
Where the locals eat. Always a great sign you are going to get a fabulous meal and an experience to remember.
Favourite places to stay
As a family we like our space. So we like to stay in villas and cottages where we can as a family really relax without worrying about the neighbours.
Sports & activities
I enjoy cycling and recently rode from London to Paris in 24 hours. A great way to keep fit and also absorb the countryside.
In my spare time I also coach and manage both a junior cricket and football team. Incredibly rewarding seeing the boys enjoy and benefit from their participation in these team sports.
Mission at SeeTheWorld
My mission is to build a network of destination sites that I would use. Local knowledge with the best deals. It might be a small world though what a wonderful and diverse place it is.
Location