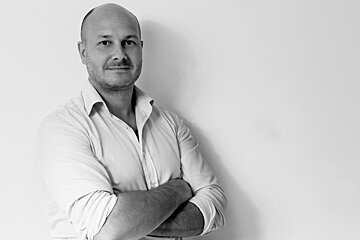 A founder of the company that runs SeeDordogne.com and SeeTheWorld, Chris is ultimately responsible for all our sites, their content, and the running of the business.
Chris sets the pace for growth and the vision for how SeeTheWorld will change the way people research and book their travel and destinations. Under his direction the Company has grown from a lifestyle publication in a single ski-resort in France to a business with global aspirations and millions of users from countries all around the world.
Having produced much of the early content for their sites, Chris oversees the on-going work to improve standards and reporting. Chris currently splits his time between London, Winchester, and Chamonix.
Destinations visited
Scotland (Edinburgh, Glasgow, The Highlands, The Isle of Skye), Wales (Cardiff, South Coast), France (extensively), Corsica, Germany (Munich), Austria (Tirol, Salzburg, Innsbruck), Italy (Milan, Amalfi Coast, Florence, Tuscany), Spain (Barcelona, Mallorca), Morocco, Tunisia, Egypt (Cairo), Israel (Jerusalem), Turkey (Bodrum), Cyprus, Greece (Athens, Rhodes, Symi, Crete), The Netherlands (Amsterdam), Belgium, US (New York, Miami, LA), The Bahamas (Nassau, sailing), St Lucia, Thailand (Bangkok, Phuket, The Islands), Kenya (Nairobi, Lamu, Kalifi, Mombasa)
Favourite destinations
It is so difficult to name favourites as each trip is for something different. I do like living the high-life in New York but in terms of true "city travel" I don't usually choose these as a destination (yet...). I prefer beach holidays on islands, white sands, great local food shacks (fresh fish), cocktails on the beach, and a few listless activities but nothing too taxing (it's a holiday!), or being out on the water on a boat. For me, great local food and eating outdoors is what I like to go for, as well great design and architecture in the surroundings. I enjoy taking photos outside, so interesting buildings and street furnishings are also places that attract my interest.
Travel inspiration
I think the urge to travel more has increased with age for me. I believe travel and seeing new cultures opens the mind and builds bridges between communities; I feel it is important people get to know and understand each other. People who travel seem to be more enlightened and I believe that is a good thing - this is what inspires me to get out there and play a part. I feel driven to see more and more too, we're not here for that long on this planet, so why waste time? I'd also like to get better at photography and capture what I see.
Maybe my other half has inspired this change, and now I have a daughter I'd like to show her plenty of places that I almost didn't think were important with when I was much younger.
Memorable travel experience
The trip that sticks out in my mind, so far, is the one to Thailand's islands. The terrible thing is that I went all that way and didn't explore that extensively but the food was fantastic, the (barefoot luxury!) tree-house hut on the remote island was stunning, and I actually love long plane flights - so long-haul is also great in my opinion!
Destination checklist
I am starting to fantasise about my ideal trip. What I'd really like is a stunning sailing boat (with crew!), to take me between stunning islands and beautiful hotels. I'd like white sands, with warm waters, fresh seafood, bleached wood, modern facilities (gym, spa, etc.), and maybe one of those rooms on stilts out on the water (but not overlooked by the people next door!). I'd like the atmosphere not to be stuffy nor austere, with some cool, friendly people around; and a DJ, and a thai/ceviche/sushi-chef to hand. And great, great cocktails on tap. I'd like it to be hot and sunny but I don't like humid, and I find a light breeze is always welcome. I'd like to do some diving and I'd like to fish for my dinner (and catch something). And somewhere no so expensive that the expectations are so high but the reality underwhelming. If anyone has any suggestions, let me know!
Travel buddies
These days I travel with my partner-in-crime, Nic, and daughter Sienna. I think I'd like to visit more places with friends who also have kids (although plenty of people have warned me this is not a good idea!); perhaps a good compromise would be for us to stay in separate villas, or have separate yachts! That way we could eat and drink together but have our own space too. House rules would be that it's not considered rude to do your own thing and to come and go as you please.
Favourite places to drink
The bars I like are swanky cocktail bars, with a great barman, with a DJ who knows his stuff; it's even better if there is a view. Nevertheless, I like the place to have an atmosphere and sometimes these sorts of bars seem to lack it, which is always a let-down. Top-end hotel bars in cities are good as there is always a good mix of people. I also like a good wine-bar. And a good pub with proper beers - not dull mass-produced lager. And breweries. One day I'll do a tour of Scotland to find the perfect whisky. And I like vineyards. London is a great place for drinking overall. And there is a great gin bar in Palma de Mallorca. Gin - that's a great drink done properly, as they seem to in Spain (large glasses) but in France (small glasses). I think that just about covers it!
Favourite places to eat
I love great food. I love great flavours and local cuisines; and eating outdoors. So I always try and seek out restaurants with the best reputations for what they do. When I travel I am not interested in "just eating", I am about experiencing the food. I don't like overdone food efforts, I like great produce done well and presented well but I don't need mousses, foams, sounds of the sea to be happy (in fact none of these things are appealing). I love everything from proper street-food, farmer's markets, burgers, Asian, fusion, most European, Mediterranean, American, and Japanese. Generally, I am happy to pay extra for good food but I don't want to pay for poor, surly service, nor creepy silent dining type places (which unfortunately sometimes goes with old-school food awards/ratings...) despite the food often meriting it.
For me the key is local produce cooked with passion. But I draw the line at entrails and weird gelatinous dishes.
I also avoid anywhere with fat chips, photos of their food outside the establishment, Chantilly cream, food that looks like it has been dropped on the plate, Italian restaurants (unless I am in Italy), food that has been cooked and is awaiting my arrival, quirky shaped plates or cutlery, ugly decor, any restaurant who's cuisine is out of place with where I am when I am travelling (i.e. foreign food but in the inverse sense) except in London which seems to have the world cuisine thing sorted, anaemic tomatoes, and a few other things no doubt!
Favourite places to stay
My favourite places to stay are small, cool, chic, beautifully kept, great design, boutique hotels, with character. If they are near the beach, or a cool part of town, and have great residents at the time of my visit, so much the better.
Sports & activities
I like running, a quick gym session, biking, diving and sailing. I'd like to do more trail hiking and running at some point (I need to get fitter!). I like being in the sea but to be completely in water or out of it, I don't really like any half-half sports where you are neither mostly wet or mostly dry.
Mission at SeeTheWorld
My mission at SeeTheWorld is to build the concept and community into a well-known, well-liked and well-used platform, so we can all share our passion for travelling and seeing the planet we live on.