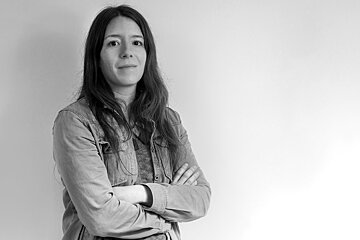 Ana Hernández
Content Editor
Creating, managing and editing the content on the See the World's destination websites, Ana spends much of her time enjoying researching and writing about places that inspire her and ignite her passion for travel and culture.
Originally from the green northwest corner of Spain, Galicia, Ana arrived in the Chamonix Valley to enjoy its snow and world-famous slopes. However, she has come to love the summer months in the Alps as well and is frequently found out and about hiking with her dog, Millo, a Galician Shepherd.
Destinations visited
Portugal, Switzerland, Germany, Italy, Norway, United Kingdom, Ireland, Belgium, Netherlands, Czech Republic, Romania, Greece, Poland, Russia, Turkey, Iceland, the United States, Andorra and, of course, France!
Favourite destinations
It's a tricky one as different places are special for different reasons! To pick just one I would have to say Iceland. It's like being on another planet with volcanoes and geysers lying just beside glaciers and icebergs. Not only are landscapes stunning, with breathtaking waterfalls, picturesque fishermen villages, pretty hillsides covered in colourful bushes and awe-inspiring geological features, but its history is also fascinating (Vikings!) and Reykjavik is a very charming city.
Travel inspiration
I'm an art historian and I have a PhD in medieval art so history and heritage are very powerful draws for me. Give me a Romanesque church, a beautiful old town or an art museum and I'll be the happiest person in the world! I love to learn about a place's past and how it's shaped what we can see now.
Destination checklist
I often choose to visit places that have a host of galleries and museums to browse around. And you can often find me in local bookshops and libraries, I've spent so much of my life between books that it's where I feel most at home! A good place to sample the local cuisine and watch the world go by is also high on the list of things I want on my holiday.
Favourite places to stay
Happy to wander the meandering streets of small traditional villages in any country, I tend to look more towards the traditional boutique style of a hotel or perhaps a charming B&B to get more of a 'local' experience. I also love countryside retreats where I can get away from the hustle and bustle.
Sports & activities
Living in the extreme sports capital of the world has its plus sides. Each holiday you take does not need to be action packed and full of sporting activities as this is exactly what I get at home! However, if you offer me a destination with sun, sea and lovely hikes, then I am likely to pack up my bags and head straight there.
Mission at SeeTheWorld
To share my passion for travelling, history and sports with our lovely readers, hoping to inspire them. And to share as much useful information as I can with them.
Location