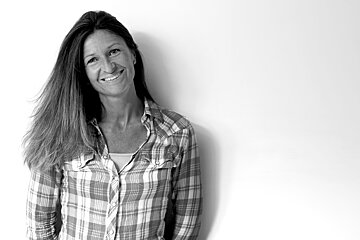 Nicola Henderson
Content Editor
Nicola has been writing and editing content for SeeDordogne.com from the start.
A keen traveller, hotel and restaurant reviewer and all-round action girl, Nicola enjoys splitting her time between London & Dordogne. She also enjoys snowboarding, horse-riding, climbing, hiking, and photography, should she ever be allowed time off writing!
Destinations visited
Ireland, France, Spain, Portugal, Germany, Netherlands, Austria, Switzerland, Italy, Slovenia, Croatia, Greek Islands, Turkey, Cyprus, Jordan, Egypt, Tunisia, Morocco, Kenya, Uganda, Rwanda, Tanzania, Malawi, Zambia, Zimbabwe, South Africa, United Arab Emirates, Bahrain, Qatar, Oman, India, Hong Kong, Philippines, Malaysia, Brunei, Singapore, Vietnam, Thailand, Japan, Australia, New Zealand, Canada, USA (Hawaii, California, Nevada, Arizona, New Mexico, Utah, Colorado, Texas, Louisiana, Wisconsin, Illinois, Ohio, New York, Florida), Cuba, Barbados, St Lucia.
Favourite destinations
Most places I have visited hold special memories for me but there are certainly some places where I arrived and felt immediately at home. Maui in Hawaii is one of those places. So much natural beauty, from remote and wild beaches to the extinct volcano landscape, it is a real paradise. Japan for it's utter craziness and wonderful people, not to mention my favourite trinity of sushi, sake and Japanese beer. The far north west of Scotland for it's rugged landscape, it's ancient hills sodden with history. France for the quality of local produce at the markets, Mallorca for having everything you need on one small island.
Travel inspiration
Travel can be about so many things. When I was younger (!) I was searching for new experiences and fun with friends. As I matured, I became more interested in cultures and traditions. This inspired me to take a Masters course in Anthropology, which led to a whole host of new travel experiences in Africa and Asia. What you discover on the way is that we have far more in common with people the world over than we have differences. I love talking to local people (where my limited language skills allow), finding out their perspectives on their lives, and how outside influences are impacting on them.
One thing I have always looked for and enjoyed when travelling, is natural beauty. Landscapes in particular make me very happy. Beauty surrounds us whether we acknowledge it or not, and learning to appreciate it is a wonderful therapy for soothing the soul.
Memorable travel experience
We did a road trip around the National Parks of Western USA a while back. Our trusty rental car clocked up over 6000 miles in three weeks, and I think our legs did almost as much with the amount of hiking we did! We covered the states of Colorado, Utah, Arizona, Nevada and California, camping at night, and finding jaw-dropping vistas by day. Phenomenal.
Top tips
There is so much information on the site that is it easy to miss out on the most helpful articles we have. If you are looking for inspiration for a destination, read our reviews. We have first hand experiences of the sights, beaches, nightlife, restaurants, sports and activities. Search them out as they will help guide you to making the most of your holiday.
Favourite places to stay
A comfortable bed is THE most important thing a hotel can give me. I've spent too many nights on rock-hard mattresses, so when I am searching for a hotel, I try to find reviews where a comfortable bed is mentioned!
I am not so much about five star service (although clearly I am very happy to enjoy this!), but a room with a view, decorated with love and care is important to me. It can be simple and rustic, minimal and contemporary, or majestically bohemian. Friendly and available staff help, as does a good bar and a great breakfast.